From the menu bar at the bottom of the screen, tap "MY PLAYLIATS"and select the playlist
Tap the icon to the left of the "Make Public" button
Drag the tracks you would like to reorder using the icons to the left of the tracks to change their order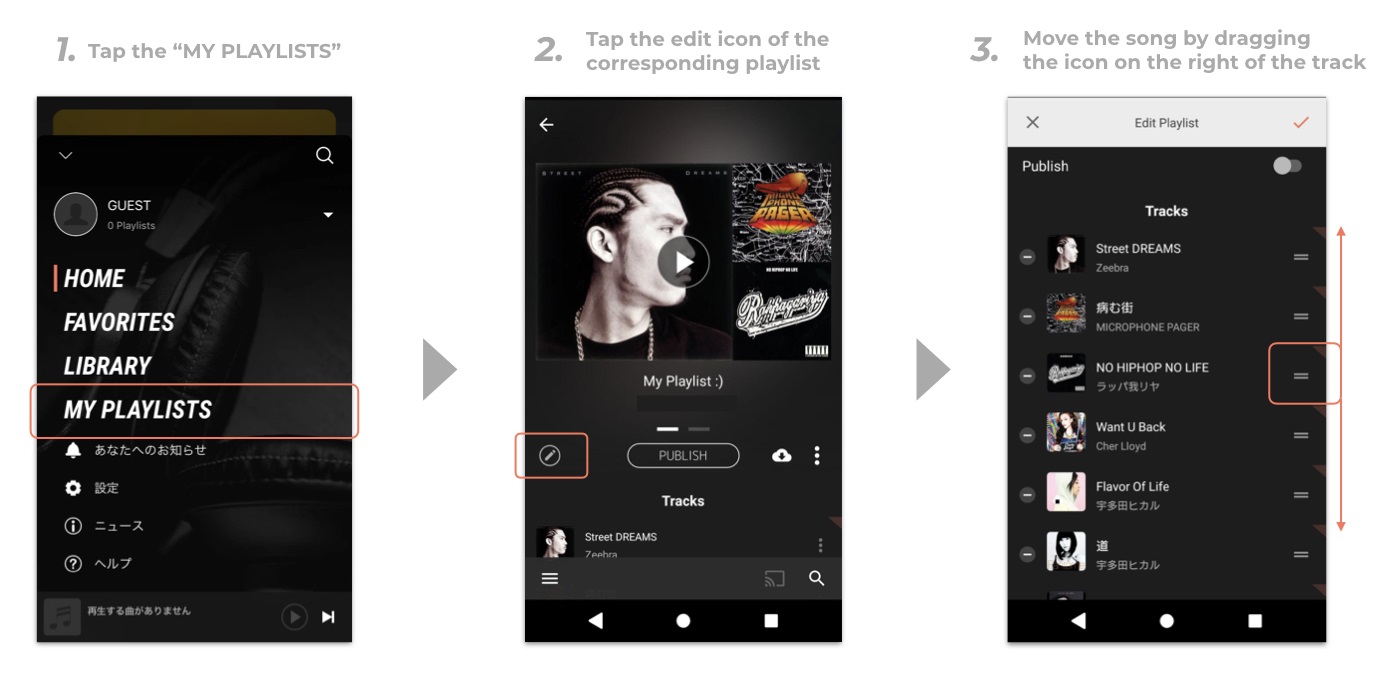 Tap the relevant playlist from "My Playlists" at the right of the screen.
Click the edit function to the lower right of the playlist title.
Drag tracks into the desired order.