Tap the menu bar  at the bottom of the screen
Tap "Register for STANDARD" below the profile icon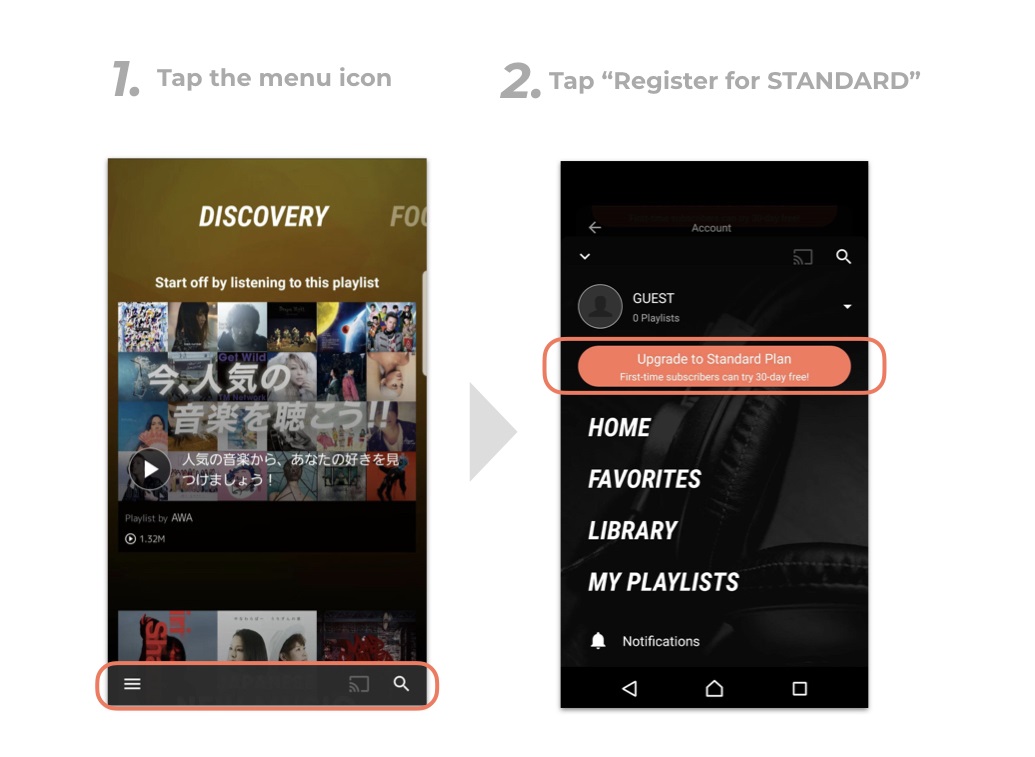 PC
Click on "Settings" on the bottom right of the screen.
Tap on "Get Standard Plan"
Follow the instructions on the Web page to change your plan.
From Plan Status on your account page, click on "Get Standard Plan" or "Start free trial"
Enter your payment method, and click on "Get Standard Plan"
*We currently accept the following credit cards: VISA、Master Card、American Express.
*If you are using a pre-paid card, or a credit card that has been used in the past for the free trial period, you will not be able to sign up for the first-time user free trial, even if you are making your first purchase.