Play AWA by following the steps below.
Plug the Chromecast into the TV and perform the initialization
Use your smartphone to tap the cast button displayed at the bottom of the AWA screen
After tapping, start the cast by selecting the Chromecast device that will be used for casting on the screen displayed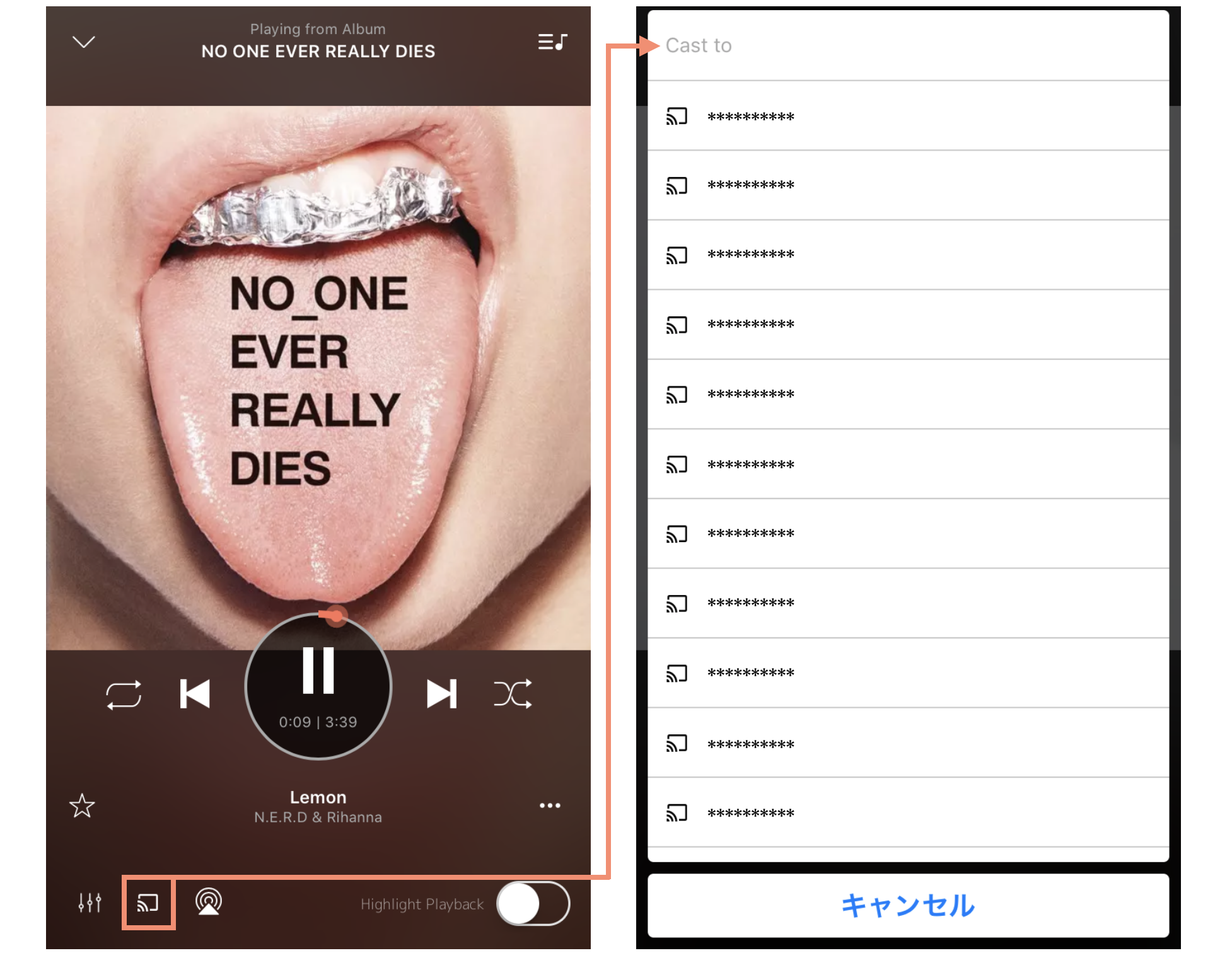 ※ When the Chromecast is connected to the same Wi-Fi network as an Android device, the cast button will automatically be displayed on the application.
※ With Android devices only, casting is possible on screens other than the player screen.
※ While casting, the cast button can be tapped to either adjust the volume or stop casting.
For further information on how to set up Chromecast, please refer to the following Chromecast Help page: https://support.google.com/chromecast/answer/2998456?hl=en