What is "Offline Playback"?
Downloading music not only enables you to reduce your internet data usage, it also enables you to be able to playback music in environments where no internet connection is available – for example, when your phone has been set to airplane mode, etc.
* Even though it is possible to play music offline without having your device connected to the internet, if the last data transmission by AWA was sent 7 or more days ago, then it will be necessary for the app to re-connect to the internet again before playing.
What should I do to be able to playback music offline?
iOS / Android
Listening offline is possible by downloading the content you want to play back, following the steps below.
1. Download songs
Downloading tracks: Tap "Download" from next to the track name
Downloading playlists: Tap "Download" from next to the Share button in the Playlist Details screen
Downloading albums: Tap "Download" from next to the Share button in the Album Details screen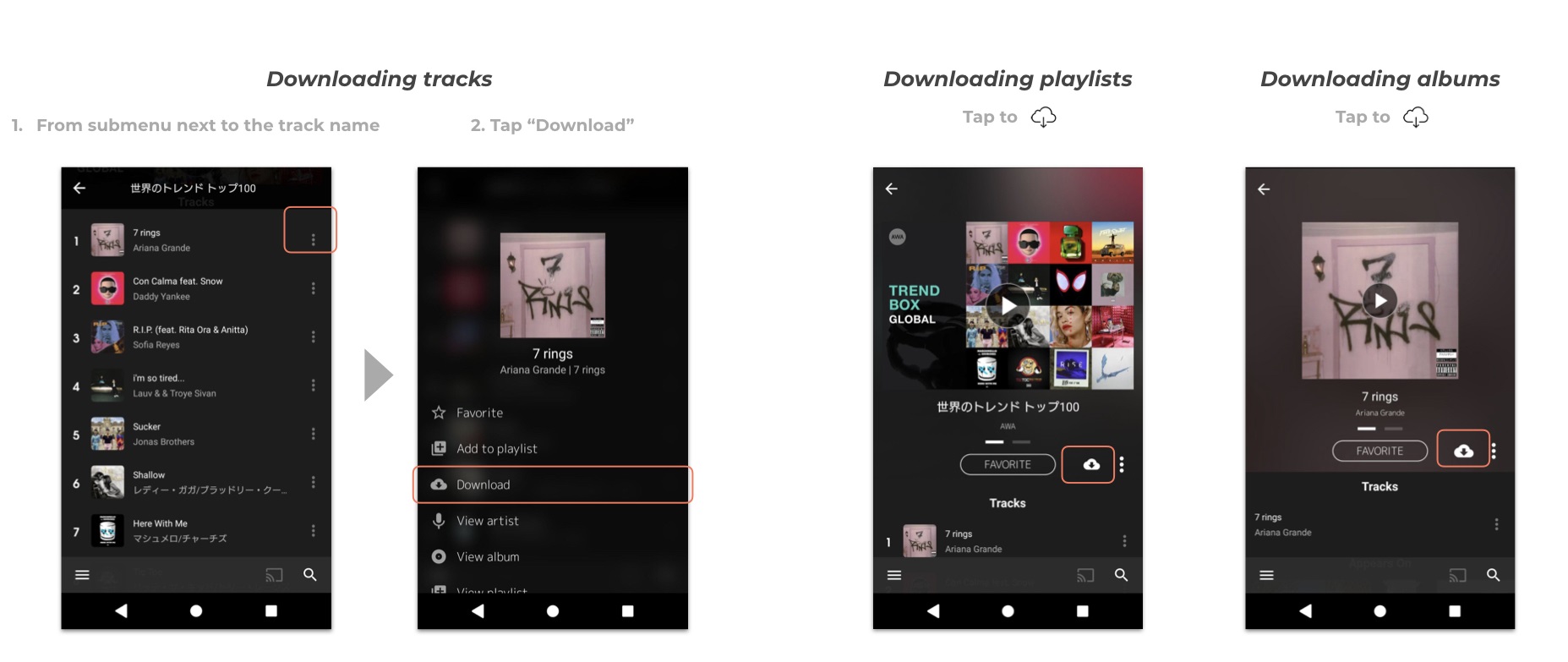 *As downloading requires data communication, Wi-Fi is recommended for use.
2. Play back the downloaded songs
Downloaded songs will be played offline, from any screen.
In addition, it is possible to browse only downloaded songs from "Downloaded" in "LIBRARY" (selectable from the menu icon at the bottom of the screen).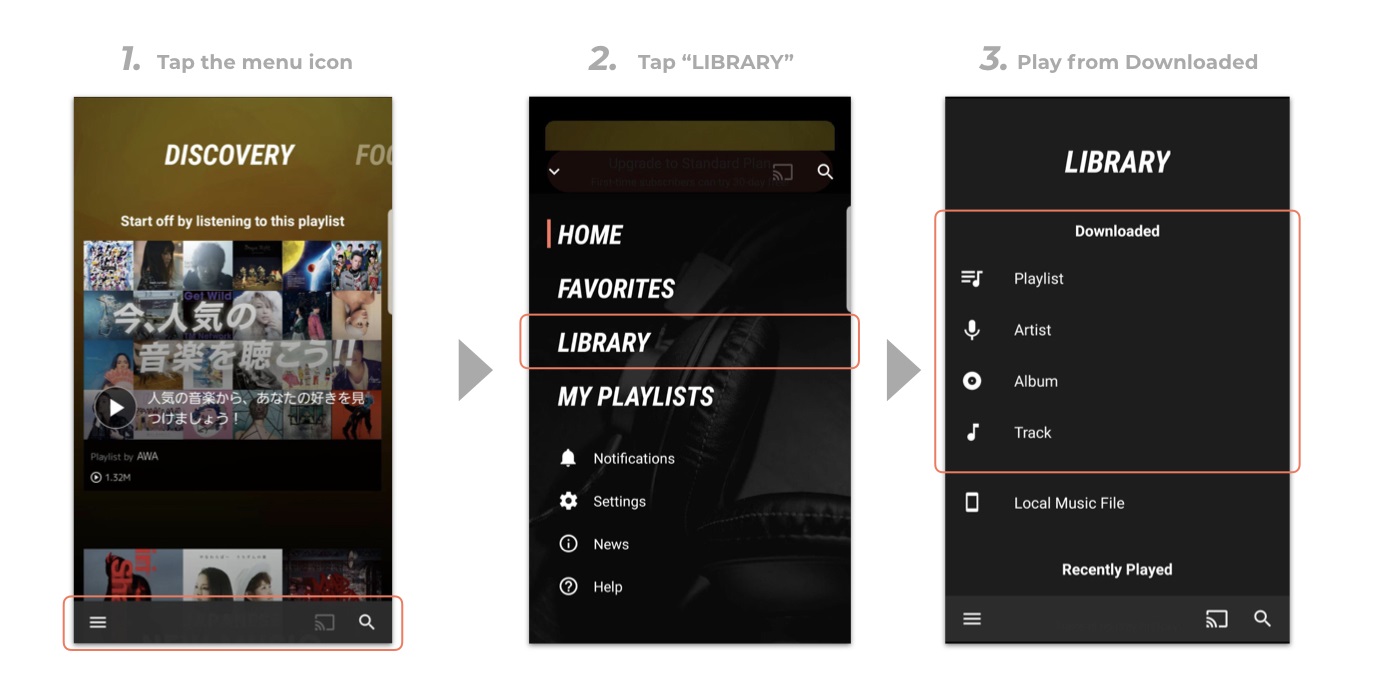 *Offline playback is available only with the Standard plan.
*Downloading may not be possible if there is not enough unused storage capacity.
*Downloaded songs can be browsed only in the AWA app.
*Using offline playback allows playback of songs even when the device is not connected to the Internet. However, after 7 days have passed since the last data communication, AWA must be connected to the Internet again.

PC
The "Offline Playback" isn't available.