iOS / Android
Tap the menu icon in the lower part of the screen
Tap "Settings"
Tap "Account"
In the lower part of the "Login Method Settings" item, tap the "Email Address" field Enter the new email address you would like to use and your current password and tap "Change" to finish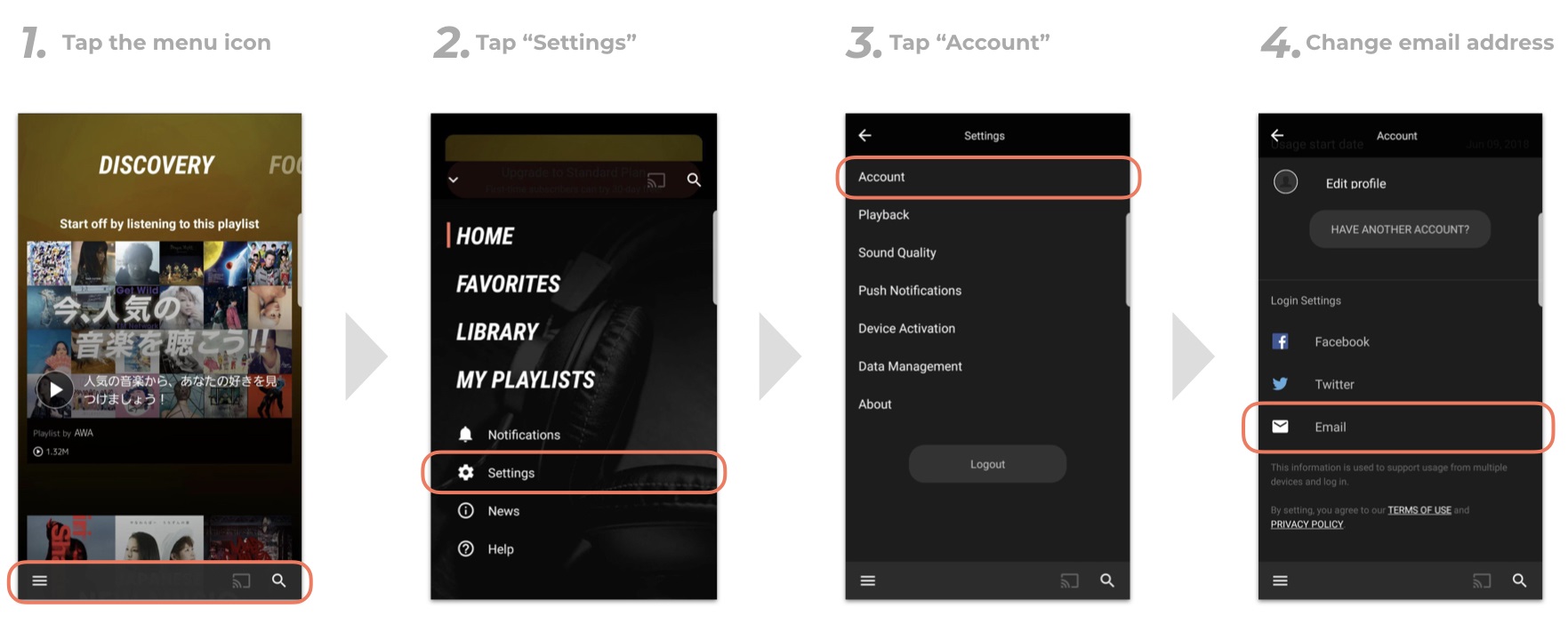 Web
Log in to your account page from https://account.awa.fm/login.
Click [Edit]

to the right of your email address under

[Setup]

.

Enter your new email address in the [New Email Address]

field.Enter your password, then click

[Save Changes]

.
*To change this setting on the PC app, you can click your email address on the Settings screen to change your email address in the same way as explained in the website instructions above.