If you have forgotten your password:

If the following error message is displayed after entering your address and password, click [Forgot your password?] to create a new password.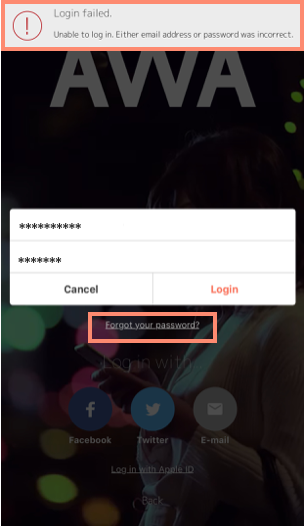 If you have not forgotten your password but still can't log in:

We will check your registered information details for you. Without logging in, open the app and select [Settings] > [About] > [Contact] to contact us.